Chicago Bulls Series Preview vs Miami Heat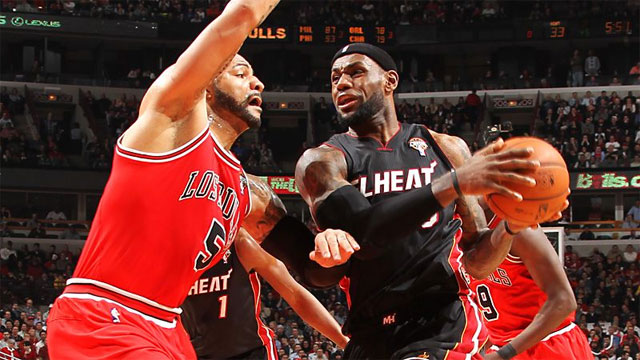 After the Bulls won their first ever game seven on the road, the team has to quickly forget about the Nets' series and focus on their next series against the Miami Heat.
The Heat and Bulls split their four games during the season. The most memorable of the four games came on March 27, when the Bulls defeated the Heat and ended their 27-game win streak. This series could be a lot different than the regular season meetings because of the injuries of many Bulls players.
Guard Kirk Hinrich has missed the last three games with a bruised calf, and forward Luol Deng has who has spent much of the last 72 hours in the hospital with an illness are both question marks for the series.
Bulls head coach Tom Thibodeau is only telling reporters that both players are day-to-day. If Deng and Hinrich are out, it could be hard for the Bulls to even win a game in this series.
People have speculated that Derrick Rose could make his season debut during the Eastern Conference semifinals, but reports have said it's highly unlikely. Rose isn't in game shape and no one knows how much he will be able to give the Bulls in terms of minutes if he returns.
Considering how injured the Bulls are, the Heat could certainly sweep the series. I can see the Bulls winning one game in the series, but I would be surprised if the series goes longer than five.
Prediction: Heat win series 4-0