Pre-Season Top-15 Predictions
1. Michigan State Spartans
When Gary Harris and Adreian Payne both decided to spurn the NBA and return to school, SpartyNation and coach Tom Izzo were overjoyed. With Harris and Payne now in tow, Izzo has most of his core back in Lansing.  The team did, however, lose Derrick Nix, who was the second leading rebounder on the team a year ago. This season, the Spartans will look for production at the center position by committee. Trotting out bigs such as sophomore Matt Costello, junior Alex Gauna, and freshman Gavin Schilling (who has drawn rave reviews early on in practice) to play alongside Payne  in bigger lineups will be key in filling the void left by Nix's departure.
Look for a strong season out of Brendan Dawson, who has regained the explosiveness he possessed before tearing his ACL in March of 2012. This team has enough bench , particularly with backups Travis Trice and Denzell Valentine, both of whom are capable of starting. Michigan State's overall experience, talent, depth, and of course, the great Tom Izzo, is why I feel they are the number 1 team in the nation right now. When the Spartans and Kentucky Wildcats square off in Chicago on November 12th, the nation will have a clearer indication of who the top team in the land is.
Key Factor: Taking care of the ball
The Spartans had a dismal .97 assist-to-turnover ratio last season, which placed them 168th in the nation. Improving the a/t ration will be the responsibility of Keith Appling, who has struggled with consistency at the point guard for a while. If Appling can set the tone by protecting the rock, Michigan State will be in great, great shape. If Appling doesn't take care of the ball, I expect Travis Trice, the more natural point, to steal quite a few of Appling's minutes or at least force Appling to play some minutes off the ball.
2. Louisville Cardinals (Before the Chane Behanan suspension)
The fact that the Cardinals are the defending champs and return a number of the key players from that team warrants them a top-3 spot in the rankings. Some consider the Kentucky Wildcats the best team in the state of Kentucky, but this Louisville roster has more collective experience over the young Wildcats and can match the . Montrezl Harrell is poised to have a big season playing alongside Chane Behanan (when he returns), and we can expect Russ Smith to be, well, Russ Smith. Coach Pitino has brought in some major scoring talent to go with the guys from last year. Replacing Peyton Siva and Gorgui Dieng will not be easy, but this team will find a way to do so.
Key Factor: Point guard play
There have been reports that Chris Jones, who Coach Pitino says has a "competitive complex", is more talented and might even be better than Peyton Siva. Jones was the top player in junior college, but playing the point guard effectively at Louisville and trying to lead them back to the national championship is no cakewalk. The Cardinals don't need Jones' scoring; they need him to be able to set up his teammates, and that was what Peyton Siva did very well. Will Jones be able to do that and do it well enough? We'll have to see.
3. Kentucky Wildcats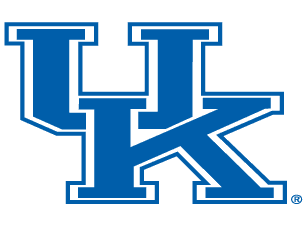 All summer long we've been hearing about Kentucky's vaunted roster and the way in which this team would exact its revenge on other squads.  John Calipari half-jokingly brought up the point that he could start five freshman, and he's absolutely right. The simple takeaway is that the NBA talent on this roster in absolutely staggering. But again, we go back to the point of experience and the fitting parts. Talent can certainly trump experience in many cases, which is why I don't have the Wildcats ranked as, say, the 15th team in the nation, but we have yet to see them play and put it all together. If I were asked in February where I would rank the Wildcats, I would undoubtedly say number 1 if they were playing well as a unit. But in a pre-season poll like this one, I'd have my reservations.
Key Factor: Managing expectations while staying in their lanes
There are some whispers and concerns about the possible problems with outside shooting, but this team has capable shooters who can knock down treys spotting up or off the dribble. With this much talent in the gym, the only thing(s) that's going to stand in the way of a national title is implosion and/or a bad fit. As much as the players are saying the right things right now in October, when it comes down to the heat of the moment, will the team perform as one unit or will there be issues? This is why Cal religiously points to his 2010-11 national championship team, which had players who blended together and accepted their roles.
4. Duke Blue Devils
The Simeon Academy star Jabari Parker has finally arrived on the college scene for Coach Krzyzweski and the Duke Blue Devils. He along with Mississippi State transfer Rodney Hood look to form a solid group with the returnees Quinn Cook, Rasheed Sulaimon, and Amile Jefferson. The Blue Devils lost their seniors Seth Curry, Mason Plumlee, and Ryan Kelly, all of whom contributed to the offense in great ways. It will not be easy replacing the production of those three, but the talent and athletic ability on this roster is something Coach K hasn't seen in a long while.
Key Factor: The center position
Coach K has said that this will not be a "conventional" team with defined positions. A lot of that is due to the lack of a true center who is starter material. Marshall Plumlee has had two years to learn the system, but he has yet to be deemed reliable. This leaves the spot open for Amile Jefferson who, while tall at 6′ 9", is slight in frame only registering in at 220 lbs. Can Jefferson bang with opposing bigs if Duke were to face off with a team with heavy and productive centers? We shall soon see.
5. Arizona Wildcats
Just when you think Sean Miller can't top himself, he does something even better. He's already the best recruiter on the west coast, and he proved thatyet again  by bringing in Aaron Gordon and Rondae Hollis-Jefferson in his 2013 recruiting class. Also added to the mix is Duquesne transfer T.J. McConnell who will be a key contributor in the upcoming season. Nick Johnson is back and the big men Brandon Ashley and Kaleb Tarczewski are improved. I do have a light-hearted but necessary question: Who is the most athletic player on this team? Is it Aaron Gordon, Gabe York, Rondae Hollis-Jefferson, or Nick Johnson? Take a look at some YouTube clips of the four and let me know.
Key Factor: Frontcourt shooting
Jeff Borzello had a legitimate concern about this team: could their wings shoot the ball well enough from deep to sustain a long run? While Aaron Gordon is capable of shooting from deep, it is not one of his strengths. Hollis-Jefferson is much more in tune with his slashing ability than he is with his shooting ability. The two bigs down low won't venture out of the paint, so that makes for an even for crowded paint. McConnell and Johnson can definitely hit the outside shot, but the frontcourt is lacking in that department. When you look at other elite teams, they have at least a stretch four or even five. Arizona does not. This maybe a cause for concern come March.
 6. Florida Gators
Billy Donovan has amassed a solid of talented recruits and productive transfers to go with his returning players. While the prized jewel of the recruting class, Chris Walker, won't play at least until December (if at all), the Gators still bring in the speedy Kasey Hill. Transfers Dorian Finney-Smith and Damontre Harris will be strong contributors to the frontcourt, while Eli Carter (from Rutgers) will bring scoring production at the guard spot once he gets healthy. As long as Patrick Young remains a Gator, the Gators will always be a solid defensive team.
Key Factor: Keeping the roster stable
The talent is there, but this team has been riddled by injuries, suspensions, and the aforementioned ineligibility of Chris Walker. Although Scottie Wilbiken was reinstated and allowed to practice, he may miss some games after being suspended by Billy Donovan over the summer. The injury list is long: Eli Carter (still recovering from leg injury he suffered last season), Domontrae Harris (hamstring has kept him out of practice, Michael Frazier (virus), and Will Yeguete (knee).
7. Oklahoma State Cowboys
The shock of the off-season was Marcus Smart's decision to return to Stillwater despite being widely considered a top-5 draft pick in the 2013 NBA draft. The return of Le'Bryan Nash and Markel Brown also boost the stock of the Cowboys, as the 1-2-3  punch is one of the more formidable trios in the country. The Cowboys were a strong defensive team last year and look to build on it this season.
Key factor: Rebounding the ball
Last season, the Cowboys were a below average rebounding team, and now they lost their second leading rebounder Philip Jurick.  The fact that point guard Marcus Smart was the third leading rebounder on the team speaks to his talent talent level, but it remains a bad sign for the team that its point guard has to pick up slack on the boards.  Losing the rebounding battle in March can cost this team.
8. Michigan Wolverines
Last year's runner up is looking to build on their past success. Glen Robinson III, Mitch McGary, Nik Stauskas, Jordan Morgan, Jon Horford, and Spike Albrecht are all back and hungry for more. The elephant in the room is the absence of sophomore sensation Trey Burke and the reliable Tim Hardaway Jr. But the freshman point guard Derrick Walton and forward Zac Irvin look to at least make up for some of the vacant production.
Key factor: Consistency
In the absence of Burke and Hardaway, both of whom often covered up the mistakes of the others, Glen Robinson III and Mitch McGary will have to bring their A-game for the whole season. Robinson seemed to hit the proverbial wall mid-season and McGary only came onto the scene late in the tournament. For this Wolverine team to be successful, both must keep their production consistent. Consistency must also come from the point guard spot (Derrick Walton appears to be winning the position battle).
9. Kansas Jayhawks
Wiggins. Wiggins. Wiggins. Wiggins.
Side note: Here's the best Wiggins-themed song out there, courtesy of Daz Dinero.

Despite the hype, there is no getting away from the fact that the Jayhawks lost their entire starting five from a season ago and have 8 newcomers. Not to mention they have a brutal non-conference schedule, which won't make things any easier for this young  Jayhawks team. With that being said, the talent on this team is bountiful, and come March, this team will be very dangerous. Death. Taxes. Bill Self.
Key Factor: Naadir Tharpe
Last season, the Jayhawks suffered from inconsistent play at the point guard spot, and Naadir Tharpe contributed to that–although not as much as Elijah Johnson. This season, the Jayhawks cannot afford such up-and-down play from Tharpe with such a young team. As good as Andrew Wiggins is, he prefers to pick his spots, and the responsibility of making him comfortable in the offense will rest on the point guard Tharpe.
10. Ohio State Buckeyes
After making their fourth consecutive Sweet 16 last March, the Buckeyes look to make it a fifth. But the team is without the dynamic scorer Deshaun Thomas, who was the teams leading scorer and rebounder. They also lose the team's third leading rebounder from a season ago in Evan Ravenel. The tournament-breakout LaQuinton Ross will look to build on his success and hopefully help fill the scoring void left by Thomas. The athletic Sam Thompson and Lenzell Smith Jr. still reside on the roster, forming a solid wing dynamic. Then of course the Buckeyes still have Aaron Craft who will look to end his college career on a good note.
Key factor: Scoring
The concern all off-season has been whether this team can score enough to win games. Although the freshman recruiting class has some players with a scoring touch, there are no proven go-to-sorcerers on this roster.  Can senior Aaron Craft direct this offense well enough for the Buckeyes to have as much success as in the past?
11. Syracuse Orange
The Orange look to have success in a new conference–the ACC. This is the first time in a long time the team has been without Brandon Triche. The team also lost star point guard Michael Carter-Williams and long range shooter James Southerland. But Coach Boeheim still has a strong group of players: Freshman point guard Tyler Ennis, Dajuan Coleman,Jerami Grant, Michael Gbinije, Rakeem Christmas, and C.J. Fair.
Key Factor: The growth of Dajuan Coleman
The 6'9" Center had an up and down freshman season. Although Coleman started a large portion of the Orange's games, his minutes were rather sporadic. He underwent a knee procedure in January that sidelined him for 8 games. Based on reports from the off-season, Coleman has been working very hard to get into the best shape of his life and improve his "finesse" game. If the sophomore big man can give the 'Cuse solid, consistent minutes, the team may make yet another deep run in the tournament.
12. North Carolina Tar Heels
P.J. Harrison has dominated the headlines surrounding the Tar Heels in the off-season. He will miss games, but the number has yet to be determined. The Tar Heels were not a great team last year, but they got better as a unit as the year went on. The roster is chalk-full with frontcourt players led by James Michael McAdoo. The starting Center position is still up for grabs and there will be a lot of competition.
Key factor: James McAdoo's time to emerge
McAdoo has yet to live up to the expectations placed on him since the time he arrived to Chapel Hill. Without a clear go-to-score and the absence of Reggie Bullock, the time is prime for McAdoo to become the player expected him to.
13. Connecticut Huskies
The Huskies look to get back into tournament contention after having to endure a postseason ban. You would be hard pressed to find a better backcourt combination than Ryan Boatright and Shabazz Napier. Omar Calhoun and DeAndre Daniels will also be important pieces to this UCONN team.
Key Factor: Production from Tyler Olander or any center
After going through some off-the-court trouble, Tyler Olander will be the biggest key to a successful UCONN season. He has to rebound the ball and be, at the very minimum, a decent offensive option when he receives the ball. If he can produce, the Huskies will not only be dancing in March, but they may also be cutting down the nets in Dallas.
14. Memphis Tigers
Only John Calipari and Bill Self have a better incoming recruiting class than Josh Paster, though Kuran Iverson may disagree. Nevertheless, Pastner has brought in five top-100 players and also secured a transfer from Michael Dixon. Despite having 7 freshmen, the Tigers have enough experience with 6 seniors. The roster is a guard heavy one, as their average height is only 6'4" and lose Adonis Thomas and D.J. Stephens to the NBA and Tarik Black to Kansas.
Key Factor: Shaq Goodwin
Shaq Goodwin had a pretty good freshman campaign, but he will need to bring more consistency to the table with a depleted frontcourt. This offseason, Goodwin has shed a considerable amount of weight, which should make him an even more mobile athlete. He has a lot of skills, but remains raw. If Pastner can get enough production from Goodwin and his frontcourt mates, the Memphis Tigers can build upon their recent success.
15. Virginia Commonwealth Rams
Shaka Smart. Rinse. Lather. Repeat. The Rams have been to three straight NCAA tournaments despite losing key players after each run. The Rams are known for their aggressive full court "havoc" press, but the strength of that scheme will be tested with the stricter defensive rules. Standouts Traveon Graham and Juvonte Redic return and look to continue their offensive production. Gone are Troy Daniels and Darius Theus from a year ago, but Rob Brandenburg and Briante Weber will attempt to bridge the gap.
Key Factor: Defense and Rebounding
If Shaka Smart is forced to scale back on the full court press, VCU will have to find another way to lock up their opponents. Last season, the Rams ranked 63rd in the nation, giving up 64.5 points per game. They did not do much shot blocking, as they only swatted three shots a game as a team. They also did not rebound, ranking 168th in the nation. Those deficiencies can be attributed to their style of play, but the rams may have to tweak the manner in which they play abit to be successful this season.