On Memorial Day, We Remember
Memorial Day is the day America take time to remember the great men and women who made the ultimate sacrifice, dying while serving their country.
Many people have been impacted by the death of someone who was serving in the Armed Forces, and the sports world is no different. There are a couple of very well-known stories of athletes killed in battle, but there are some that have been less recognized over time. We take a look back at some of those who sacrificed their lives.
The most famous professional athlete who died in battle was NFL player Pat Tillman. Tillman was a member of the Arizona Cardinals for four seasons before he turned down a $3.6 million contract offer from Arizona in May 2002, eight months after 9/11, to enlist in the U.S. Army. He did so with his brother Kevin, who gave up the chance of a pro baseball career to enlist. In March 2003, the brothers were deployed to Iraq, but was then redeployed to Afghanistan. On April 22, 2004, he was gunned down by what was reported as enemy fire but turned out to be friendly fire in Sperah, Afganistan. Tillman is remembered as a hero, one who sought positive change over money and fame.
Another football player who died while serving the United States was the 1939 Heisman Trophy winner out of the University of Iowa, Nile Kinnick. Kinnick did it all on the field for the Hawkeyes; he was a halfback but also passed, returned kicks and punted. He joined the United States Navy during World War II and was deployed in May 1943. On June 2, 1943, he was on a routine training flight from the USS Lexington when his fighter aircraft, the F4F Wildcat, developed a serious oil leak that left him unable to reach either the ship or land. As Kinnick performed an emergency landing in the water, he died. His body was never recovered. Iowa's football stadium was re-named Kinnick Stadium in his honor.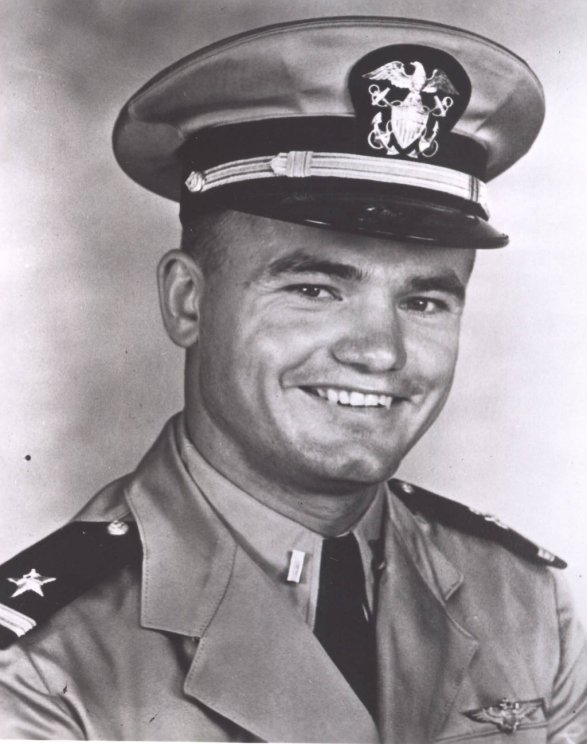 The Battle of Iwo Jima was one of the bloodiest battles in history, and former NFL player Jack Lummus was one of the casualties of that battle. After his New York Giants lost to the Chicago Bears in the 1941 NFL Championship Game, Lummus enlisted in the Marine Corps Reserve. After a couple years in various positions and ranks, he was assigned as executive officer of Company F of the Second Battalion of the 27th Marines in January 1944. On February 19, 1945, he landed in Iwo Jima with his platoon, ready to fight to take the island. In March, he was given command of the third rifle platoon of Company E. The platoon was making a final assault near the northern edge of the island when Lummus stepped on a land mine and was mortally wounded, losing his legs. At the medical tent, he calmly stated, "The New York Giants lost a good man." Because of his efforts, he was awarded the Medal of Honor and the Purple Heart.
Many people know of Hobey Baker because of the Hobey Baker Award, awarded annually to the top NCAA Hockey player in the nation. What many people don't know is that Baker was also a brave war hero in World War I. In December 1918, Baker was given orders to return to the United States after a deployment in France. He was reluctant to go back, so he decided to take one more flight at his squadron's airfield. A mechanic brought out a plane in need of a test flight, and as commanding officer, he decided to test it despite heavy rain conditions. A quarter mile into the flight, the engine died. His plane crashed nose-first into the ground. Shortly after he was rescued and freed from the aircraft, he died in the ambulance that was taking him to the hospital. It was a tragic ending to a life well lived up to that point; Baker is still considered one of the greatest ice hockey players in American history. His bravery on the ice and off made his death at age 26 much too soon.
On Memorial Day, we take some time to remember and honor all of the people who sacrificed their lives for their country. The sports world can remember honorable men like Pat Tillman, Nile Kinnick, Jack Lummus and Hobey Baker who put country over fame and wealth.
"All gave some, but some gave all." Rest in peace.