Mayweather pushes record to 47-0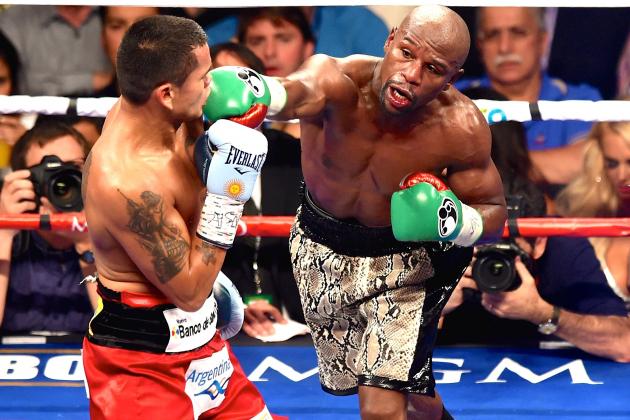 47-0.
That is now the record of one Floyd "Money" Mayweather Jr. after defeating Marcos Maidana by unanimous decision on Saturday night. While the highly anticipated rematch didn't quite live up to the hype, it was yet another impressive victory in the career of one of the greatest fighters of all-time.
The first time these two men met in May, Maidana did something that few men have ever done: cut Mayweather. He penetrated Mayweather's Teflon defense and hurt him with wild punches throughout the fight. While many agree that Mayweather won the fight, the match was so close that Mayweather felt it was necessary to truly prove that he was the better man. He did that on Saturday before thousands in the MGM Grand in Las Vegas.
In a defensive exhibition, Mayweather looked like he took Maidana as serious as warranted after how close their fight in May was. Mayweather put on a defensive display, and with the exception of a big hit at the end of the third round, and a flurry in the fourth by Maidana, Mayweather dominated this match. In total, Maidana landed just 22% of his punches on Mayweather. Mayweather on the other hand landed 51% of his punches.
The highlight of the match came in the eighth round, when Mayweather accused Maidana of biting his hand. Replays couldn't definitively tell whether or not Maidana did indeed bite him, but Mayweather made no secrets about it as he shouted expletives until the referee temporarily stopped the fight. After the fight, when asked through his translator if he bit Mayweather, Maidana denied it.
With two fights left on his contract, the opponents are few, far and in between. Mayweather has talked about wanting to give the fans what they want, so maybe a Manny Pacquiáo fight is on the horizon. But at this point, one has to wonder if anyone will be able to put an end to the historic undefeated streak.