Clippers/Grizzlies Playoff Preview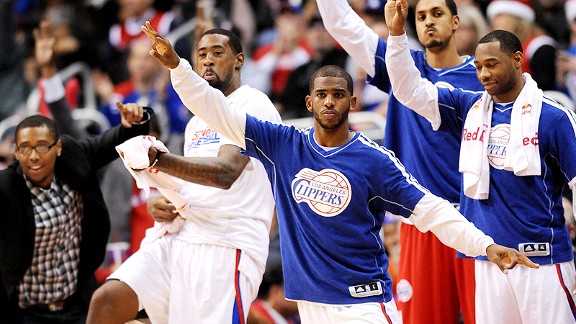 The Los Angeles Clippers and the Memphis Grizzlies will meet in the first round of NBA Playoffs for the second straight year.  The difference is, the Clippers will have home court advantage.
A year ago, the Clippers lost three of their last four regular-season games to miss out on home-court advantage in the first round. They started the series on the road in Memphis for Game one,  and fell behind by 27 points in the second half. They still trailed by 24 points with eight minutes remaining when the Clippers staged one of the biggest comebacks in NBA history They would win 99-98. Clippers would then go on to win the series 4-3 and that set the stage for a thrilling and exciting series.  This year's rematch should be no different.
Here's my quick preview of the series.
Jamal Crawford has struggled in playoff situations if you look at his history. If the Clippers have any aspirations of coming out of the Western Conference, Crawford will need to have the best postseason of his career.
The DeAndre Jordan vs. Marc Gasol matchup: will be interesting to look at. Gasol is who some analysts picked to win the Defensive Player of the Year Award. Jordan is a big, athletic body that could give Gasol problems. I expect this to be a very physical matchup between the two.
The defense of Tony Allen is also something to keep an eye on because his one of the league's best defenders. Expect Allen to be assigned to defend Chris Paul late in the fourth quarter. With Paul being guarded by Allen, I expect Crawford, Griffin to take on more of a role on offense in the fourth quarter.
Prediction: Clippers in six.  The Clippers have the much deeper bench and I expect Clippers Head Coach Vinny Del Negro to use that to his advantage. While I expect all of the games to be close, the Clippers are just too fast and explosive on offense for the Grizzlies to beat four out of seven games.