Week 15's Sunday action was filled with surprises and wild games across the NFL. Who should shoulder most of the blame for the Cowboys' collapse? Will we see Seattle in the Meadowlands again in February? What to think of the Patriots? And should Peyton Manning be Sportsman of the Year? Let's do it!
The Cowboys' 23-point lead at halftime over Green Bay was erased in a flash on Sunday, as the Packers came back to win 37-36. Many are blaming Tony Romo for his two interceptions in crunch time, while others are blaming Monte Kiffin's defense. But who should shoulder most of the blame for the collapse? Dallas coach Jason Garrett and offensive coordinator Bill Callahan. In the last few minutes of the game, with the Cowboys' chance of victory at around 90%, why are you throwing on first down, then second down? Why not work the clock, especially with three minutes to go and a five-point lead? Instead of playing smart, Jason Garrett and Bill Callahan threw Romo under the bus and left it up to him to make five perfect throws. The Cowboys threw the ball 30 more times than they ran it, which is about as unbalanced as an offense can get. While Romo deserves some blame for not making a throw he is supposed to make, the offensive playcalling was horrible. DeMarco Murray was averaging seven yards per carry; he wasn't exactly getting stuffed at the line of scrimmage. In the end, the coaches set the offense up for failure, and Romo finished the deed. Garrett better hope they can win the next two games, including one against division leader Philly, to make the playoffs and save his job.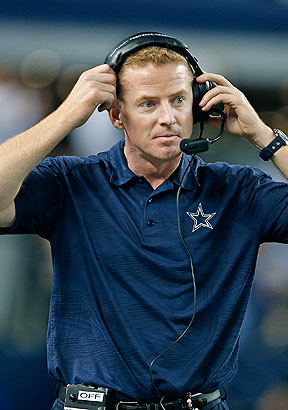 The Seattle Seahawks shut out the New York Giants in the Meadowlands to improve their record to 12-2 and clinch a playoff berth. Will they be back there for the Super Bowl? While it's not a lock, it's looking more and more likely. The wide receiving core is stepping up for Russell Wilson, including Doug Baldwin, who now leads the team in receiving yards. The ballhawking defensive backs continue to come up with key interceptions, led by Richard Sherman, who may be the most valuable defensive player in the league. Offense, defense, Seattle has it all, and they've proven they're not afraid of anybody. If they get home-field advantage throughout the playoffs, which they can clinch next weekend, they're that much scarier- Russell Wilson has not lost at home yet in his career.
The New England Patriots remain inconsistent. The Patriots lost a tight one in Miami, which ended with a Tom Brady interception. Excluding the pick, Brady looked strong all day, throwing for 364 yards and two touchdowns. The real problem for New England in this contest was the running game; it failed to show up. 96 total rushing yards is unusual for a Pats team that has started to incorporate the run game more this season, with Legarrette Blount and Stevan Ridley only gaining four yards a carry. Julian Edelman and Danny Amendola made up for Rob Gronkowski's absence, but without a solid performance on the ground, the Patriots were doomed to lose this one. What is to be made of this New England team? They've beaten the likes of Brees, Manning and Ryan but have lost to Tannehill, Geno Smith and Dalton, none of whom have been great this year. While the Patriots still have a shot at home field, the Ravens and Bills are not going to make it easy on Brady and company. This is looking like a year that Bill Belichick's team either makes it to the Super Bowl or gets bounced in the Divisional Round, all or nothing.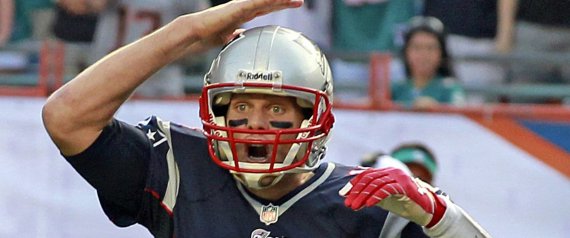 Peyton Manning was named Sports Illustrated's Sportsman of the Year (let this sink in). While David Ortiz and LeBron James came up clutch in their teams' championship runs, and Serena Williams and Jimmie Johnson dominated their respective individual sports, Peyton Manning wins Sportsman of the Year without winning a championship or doing anything out of the ordinary. His comeback a year ago was great, but that was 2012. What did he do in 2013 besides have a great individual statistical year? When Tom Brady and Dan Marino set the record for touchdowns in a season, which Peyton looks on track to accomplish, they didn't win Sportsman of the Year, because Sportsman of the Year is about winning. Peyton lost in the Divisional Round of the playoffs at home, largely because of the interceptions he threw. He has not won a title since 2006, and his window to win another Lombardi has become very slim. If any football player were to have won the award, it should have been Ray Lewis or Joe Flacco. What are we telling to the youth of America when Manning is given this honor? That it's alright to start something well but not finish the deal? That if we do great at the beginning of a project for work or school, it's acceptable to mess up the end of it? That commercialism is what makes you famous in our country today? Please, SI, do a better job next year and honor a champion. While Peyton is a great athlete and person, he was not the most deserving of this award this time around.