Reaction to the 2014 World Cup Draw
The World Cup Draw took place earlier today, with rapid reaction across the globe. Which teams got the luck of the draw, and which teams have a bitter taste in their mouths as they prepare for Rio? What's the group looking like for the United States? Let's do it!
Happiest teams: Argentina and Brazil. Argentina manager Alejandro Sabella has to be licking his chops as he sizes up his group; he faces Bosnia, Iran and Nigeria in Group F. While Bosnia and Nigeria will compete for second place, the White and Sky Blue, led by the best player on Earth in Lionel Messi, should win the group handily. This is one of those easy groups that has other nations seething. The other team with a relatively easy road to the knockout stages is Brazil. Luiz Felipe Scolari's team just won the Confederation's Cup in June over teams like Spain, Italy and Uruguay. Now, they face a manageable group of opponents with Mexico, Cameroon and Croatia. There is no way they don't make it through that group, where their talent level is significantly greater than the other three nations. Young superstar Neymar and a stalwart defensive group makes it almost unfair for the competition.
Most Disappointed teams: England and the United States. The Brits and Americans both face a potential group of death. England is grouped with Italy, Uruguay and Costa Rica. While Costa Rica is an almost certain victory, Italy and Uruguay are numbers six and seven respectively in the world rankings. Roy Hodgson is a brilliant manager, but getting past both of those countries will be a tall task for a team with more questions than answers with six months to go until the tournament. The United States can sympathize with the redcoats because they, too, have a rough road ahead of them. The Americans are grouped with Germany, Portugal and Ghana, none of which are pushovers. The Germans are second only to Spain in the world rankings, while Portugal is fifth. Ghana is 24, but has beaten the US in the last two World Cups, knocking them out in 2010. The ideal situation for Jurgen Klinsmann, who played for Germany in 1990 and coached them in 2006, would be to get an upset over Christiano Ronaldo and Portugal to slide into the second spot, but it seems very unlikely at this point.
Best Group Overall: Group D (Uruguay, England, Italy and Costa Rica)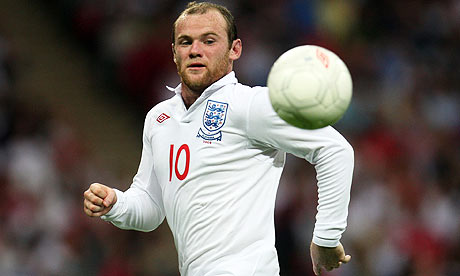 Early Group-Winner Predictions: Brazil (A), Spain (B), Colombia (C), Uruguay (D), Ecuador (E), Argentina (F), Germany (G), Russia (H)
Agree? Disagree? Drop a comment or tweet me @chuckiemaggio