3 Burning Questions: Marcus Smart, Arizona, and Marquette
Since the start of conference play, Marcus Smart's shooting numbers have taken a quite nosedive.
Will Marcus Smart overcome his shooting struggles against Iowa State?
In Oklahoma State's first eight conference games, the sophomore guard has shot a meager 35% from the field and 22% from beyond the three-point line. While his assist and rebound totals are pretty solid in that span, Smart knows that his shooting woes aren't helping his team as they try regain momentum after losing three of  their last four games. 
After a loss last Monday against Oklahoma, Smart took the lion share of the blame:
"It starts with me. I take full responsibility for that. Like I told them, it starts with me. I can't let you guys down. As much as I don't think so, they follow what I do and they see me on the court and how I react. And they go off what I do." 
Smart, a consummate leader both on and off the court, is justified in his assessment, but not much has gone right over the past month for the Cowboys, who now sit 4-4 in conference play. However, I would like to see Smart make some smarter (no pun intended) decisions in terms of his shot selection,  as he is prone to taking a large volume of ill-advised pull up jumpers even when they aren't falling.
Will tonight's game against the Cyclones be the night in which Marcus Smart waves goodbye to his shooting woes?
 How will Arizona fare without Brandon Ashley?
If losing on a buzzer-beater to Cal  wasn't bad enough for the Arizona Wildcats, the team received confirmation that Brandon Ashley's broken foot will indeed sideline him for the remainder of the season. Ashley, who had taken a  considerable leap from his freshman to sophomore year, played an integral role in the 21-0 run which unfortunately ended on Saturday night. He averaged 11.5 points and 5.8 rebounds per games, good enough for third on the team in both categories. While those aren't gaudy numbers, he gave Arizona versatility on both ends of the floor, spacing the floor a bit and sometimes checking the best perimeter option on the defensive end.
Rondae Hollis-Jefferson, a rangy slasher who offers versatility of his own, will likely assume most of Ashley's minutes. Despite not having Ashley's shooting ability and post game, Hollis-Jefferson is a good rebounder and a stout defender. The question mark is how much of a spacing issue will there be on offense if Hollis-Jefferson doesn't present much outside of slashing and transition opportunities. We shall soon find out, starting with the prime time matchup against Oregon this Thursday at 9 ET on ESPN.
What's wrong with Marquette?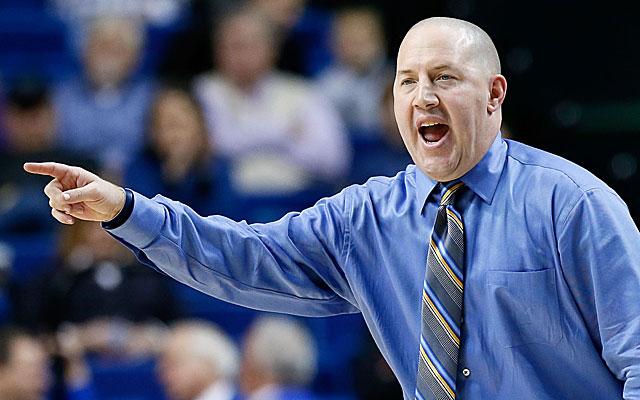 We are used to seeing Buzz Williams gritty, athletic teams march their way to the NCAA tournament, but by the looks of things, that may not happen. The last time Marquette missed the NCAA tournament was in the 2004-05 season. Sitting at 12-10 overall and 4-5 in the Big East, the Marquette Golden Eagles may be headed towards the NIT. They are 3-10 against teams in the top 100 in RPI and none of their wins have come against top-25 RPI teams. Their most impressive wins came against George Washington on a neutral floor and a road game against Georgetown, but those are hardly resume standouts for a team barely above .500.
The team defense is fine, but the offense is lagging behind, producing only 70.8 points per game (211th in the nation). While last year's squad actually scored less (68.1), their defense was great, surrendering only 62.6 points to their opponents. The good news is that Marquette still has some time to right the ship. They play two top-25 ranked opponents (Villanova and Creighton) at least once more, which would be huge for their resume if they in fact do come out victorious. While there aren't as many NBA talents on this year's roster as in the past, I'm not betting against Buzz Williams.