TOD: Pacquiao, Spoelstra, and the Rise of Filipinos in Sports
Welcome to another edition of Thoughts of the Day, now let us begin: It's only been recognized as an independent nation for around 70 years, but a little island country in Southeast Asia is slowly becoming a major force in the American sports landscape. The country is the Philippines and the sports figures that have roots on the island are making their names known. Filipinos have paid their dues, climbed the ranks and are now becoming some of the most powerful people in the sports world.
People of Filipino descent live by traditional values of honor, dignity, respect and hard work. When you think of some of the sports figures that are Filipino, this should come as no surprise since they are some of the most hard-working, dignified and honorable people in the world.
The most famous Filipino athlete, both in the boxing ring and out of it, is Manny Pacquiao. Nicknamed Ang Pambansang Kamao ("The Nation's Fist"), he is one of the greatest boxers ever, with a record of 56-5-2. He's the current WBO welterweight champion and the 14th highest-paid athlete in the world. He and undefeated champion Floyd "Money" Mayweather Jr. have been in long, drawn-out negotiations for a fight for years. If they ever came to an agreement, it would arguably the most anticipated sporting event of the 21st century.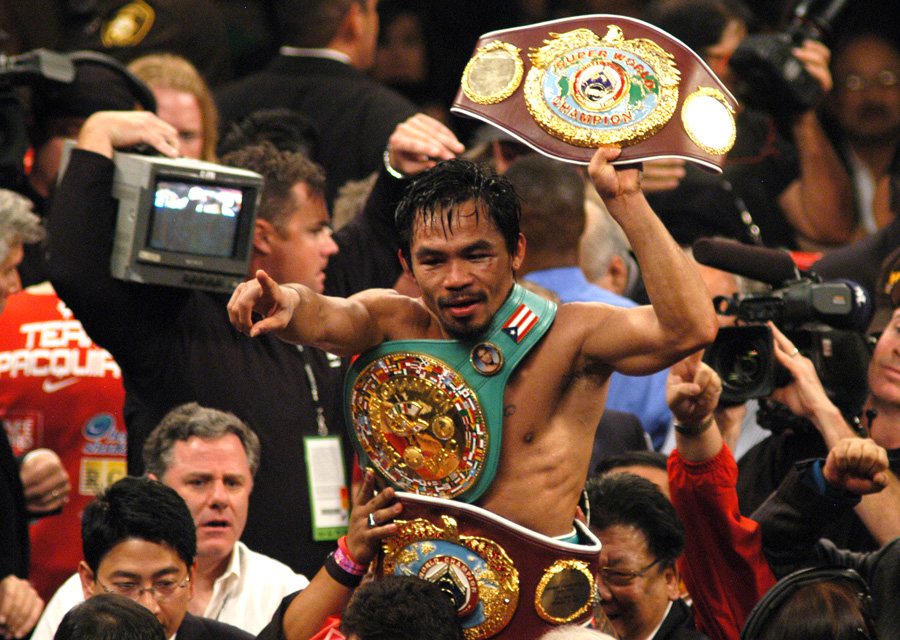 The Pac-Man's impact is felt in the ring, but he's also one of the most influential Filipinos in politics. Pacquiao is a member of the Philippines House of Representatives as a part of the United Nationalist Alliance and People's Champ Movement. His approval rating is "god-like," with the crime rate reportedly dropping when he's on TV. There's no doubt that he will be able to hold political office for as long as he chooses, he's even decided to play and coach basketball in the Philippine Basketball Association as another hobby. Simply put, Pacquiao can now take on any endeavor he wants to pursue and he's helped put his country on the map. As a friend of Filipino descent said when I was brainstorming this article idea, "When you think of the Philippines, you think Pacquiao."
Filipino athletes have been around for years, but it wasn't until six years ago that a man of Filipino descent became head coach in a major American sports league. The Miami Heat made history on April 29, 2008 when they hired assistant Erik Spoelstra as coach after Pat Riley stepped down to focus on duties as team president. Spoelstra, a Filipino-American from Evanston, Illinois, truly started from the bottom of the organization and rose to the top. He started in 1995 as the team's video coordinator, was promoted to assistant coach/video coordinator for two years, was then promoted to assistant coach/advance scout for two years, then became the assistant coach/director of scouting, which he served as for seven years before finally being promoted to head coach. The strong work ethic he exhibited in each position got him to where he is today, a two-time defending champ trying to lead his Heat to a fourth straight appearance in the NBA Finals and third straight title.
The road hasn't always been easy (the loss in the 2011 Finals forced the entire Miami team to re-evaluate their attitudes and commitment to putting in the work necessary to become champions), but it's been very rewarding overall for Spoelstra. He deserved this job and he's proven game after game to be more than just a coach that rolls out the ball and tells his superstars to play. His adjustments after losses have been some of the best in the league. Whenever the Heat have lost Game 1 of a playoff series, they end up winning the series every single time. He manages the cast of egos and superstars with a calming influence, a very honorable form of leadership that has proven to be more effective than the yelling and putdowns many coaches seem to employ. All in all, Spoelstra is a great representation of Filipino values and tradition, and that has been a big part of his success today.
As far as sports media goes, one of the top young sportswriters in America, Pablo S. Torre, is of Filipino descent. Torre, a columnist for ESPN.com and ESPN The Magazine as well as an Around the Horn panelist, is only 28 years old but has already accomplished big things as a sports journalist. He's a Harvard graduate who has won awards for many of his articles, including "How (And Why) Athletes Go Broke" and "The Transgender Athlete." His writing style is part examination, part documentary and his articles are always insightful, must-reads. His Around the Horn appearances are always filled with both substance and comedy, showcasing his personality as well as his wealth of sports knowledge. Torre represents Filipino values by putting all of his effort into everything he does, and the results speak for themselves.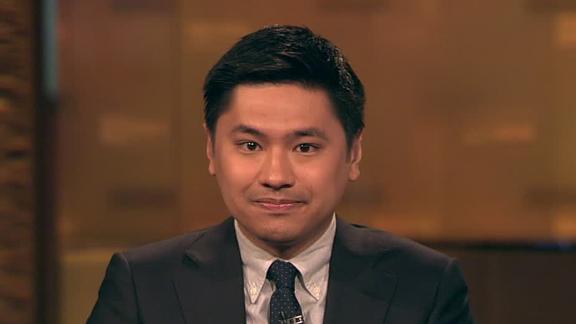 Other athletes of Filipino descent include Tim Lincecum, whose mother is the daughter of Filipino immigrants, Nate Robinson (1/8) Filipino), and 12-time Olympic medalist Natalie Coughlin. They are well-known in their sports, but it's just the beginning for the Philippines. With these athletes paving the way, we are sure to see more Filipino-Americans in the sports world very soon. What was once an unknown island under Spanish rule has become a sports power, and the work ethic and values of the people have made it all possible.